Abu Dhabi has a lots of fun things to do and we love it.
Stunning tourist attractions, cultural sites, places to go sightseeing, theme parks and much more in between.
Whether you're a resident or you in town visiting, there are loads of fun things to do in the UAE capital.
Need some inspiration? Here are some great places to have some fun in Abu Dhabi.
Be sure to call ahead and check these places are open – some may still be closed due to the ongoing restrictions.
1. Sheikh Zayed Grand Mosque
Clad in Macedonian marble, the beautiful and absolutely mammoth Sheikh Zayed Grand Mosque is Abu Dhabi's landmark building and by far the most popular sightseeing attraction in the city. The mosque fuses Mameluke, Ottoman, and Fatimid design elements to create a harmonious and thoroughly modern mosque that celebrates Islamic architecture. Artisans used glass-work, mosaic tiling, and intricate carvings to spectacular effect on both the interior and exterior.
It was opened in 2007 after nearly 20 years of construction. Able to hold 40,000 worshippers, it is the biggest mosque in the United Arab Emirates, and like the Sheikh Zayed Mosque in Fujairah, it is dedicated to the late Sheikh Zayed bin Sultan al-Nahyan.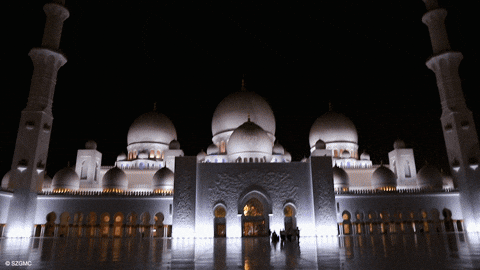 2. Louvre Abu Dhabi
The Middle East's most spectacular museum, Louvre Abu Dhabi traces the entire history of humanity's artistic achievements, from the Neolithic right up to the current day. The wealth and diversity of art on display, from ancient Egyptian statuary to famous paintings by Picasso, is mind-boggling, while the museum's contemporary architecture, with its galleries gathered under a vast silver dome, is a reason to visit in itself. As well as the permanent collection, which runs over 12 galleries, several major temporary exhibitions are staged each year. The Louvre is the first of three planned major museums to open on Saadiyat Island, which is set to become the cultural heartbeat of Abu Dhabi in the coming years. The other two-Guggenheim Abu Dhabi and Zayed National Museum-are still in the planning phases. Official Site: www.noukhada.ae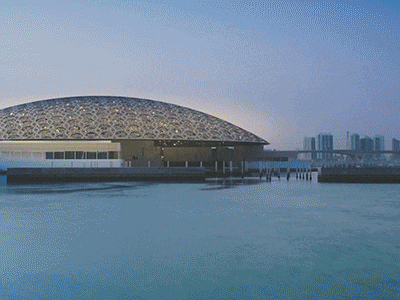 3. Mangrove Kayaking Tours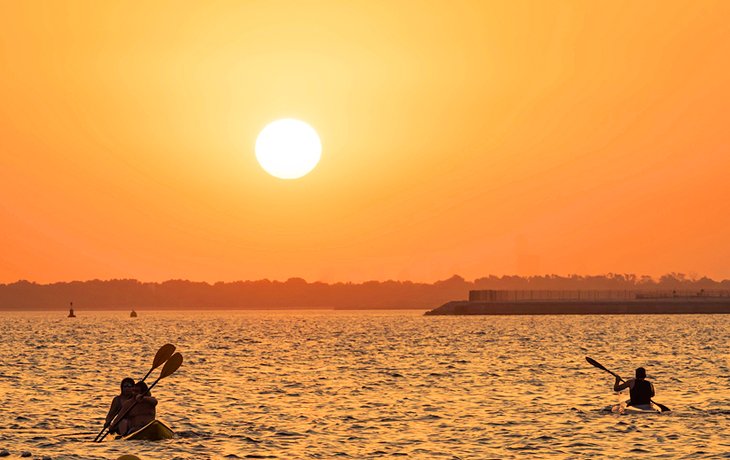 Kayaking at sunset in Abu Dhabi
To see a different side of Abu Dhabi's steel and glass exterior, head into the mangrove forests that still ring the islands along the shore surrounding the city. There's a bundle of kayaking tours available for all levels of experience and age, ranging from 1.5 hours to three hours of paddling. The Eco Tour allows you to understand the important ecology of mangroves, as well as explore these beautiful last remnants of the city's forests.
Another interesting thing to do for a really special experience, is to sign up for a night tours and discover the mangroves by gliding through the waters after dark.
Official site: 
4. Ferrari World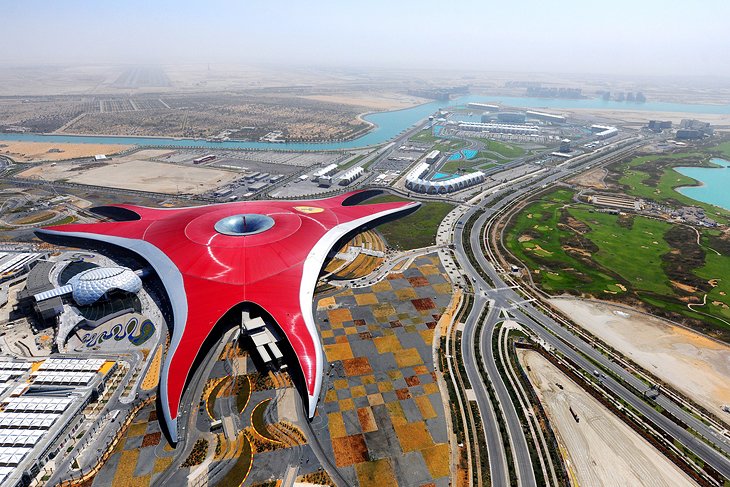 This branded theme park brings the thrill of Formula One racing to Abu Dhabi and is one of the city's top things to do for thrill seekers and families alike. Small children can test out newly learned driving skills on the Junior GT track, while adrenaline junkies can buckle up and ride the Flying Aces roller coaster, which clocks up speeds of 120 kilometers per hour on a 52-meter loop (the tallest in the world).
There's also a collection of Ferrari's cars, with models dating back to 1947, and a Ferrari factory tour and Ferrari knowledge game show for true car nerds.
Address: Yas Leisure Drive, Yas Island
Official site: www.ferrariworldabudhabi.com
5. Warner Bros World
Warner Bros World | Ankur P/ photo modified
Yas Island's latest theme park addition, Warner Bros World is dedicated to its cartoon, movie, and comic book heroes and villains with all rides based around these characters. With six "lands" all captured under one roof (the entire theme park is inside and air-conditioned) this is one of the best places to visit for families. There are rides suitable for tots to teens. Bedrock and Cartoon Junction are specifically set up for little ones, while Gotham City and Metropolis are home to some of the big-hitter highlight rides, which combine 4D interactive content with roller coaster-style thrills and spills.
Official Site: www.wbworldabudhabi.com
6.Yas Waterworld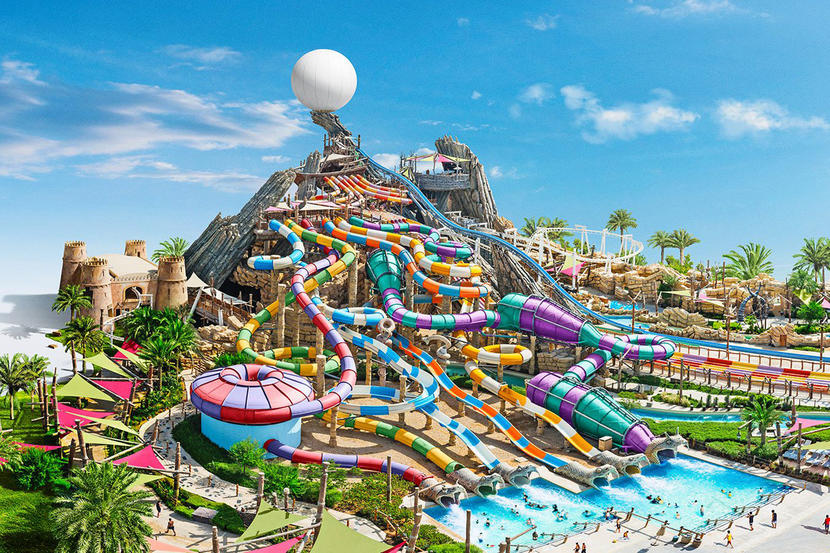 The park, uniquely based on the Emirati "The Legend of the Lost Pearl", theme is divided into four thrill levels: Adrenaline Rush, Exciting Adventure, Moving and Grooving and, finally, Young Fun. Each zone caters to different age groups and with 40 exhilarating rides and slides there really is something for the whole crew to enjoy. The Tot's Playground is a popular spot for parents with tiny ones who are just looking to splash about.
Yas Island, Abu Dhabi, www.yaswaterworld.com (600 511 115).